I quit Runescape 15-16 months ago (which is more than a year).
You may find the statistics of my account below.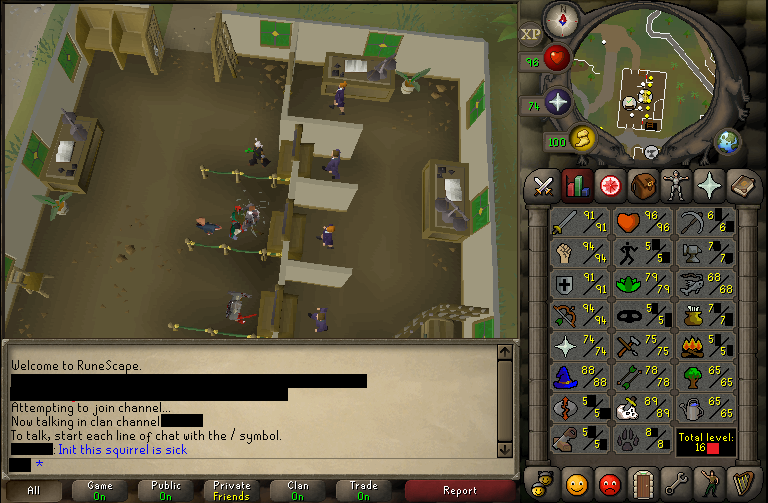 I have censored a few stats and the chat + my name for safety purposes.
Back when I played Runescape and was very active, I was quite the Runescape maniac. I purchased a little bit over
2 Years of Membership
at that time (yes, I know, I am insane).
Unfortunately, 15-16 months of this membership was completely wasted. Since I had to capture the screenshot of the statistics, I noticed that there is still
82 Days of Membership
remaining. Which means that you would receive
82 Days of Membership
along with the account.
I can provide more information such as the quests and such if necessary (I have completed a great amount of quests, at least the important ones as far as I can remember).
As far as I remember, I have Void Set, Fire Cape, Slayer Helm and such by the similar. I also dug up very old screenshots of my account that can be used to prove my account's life-time.
I have little to no idea how much I should sell my account for, so I am open to
reasonable
offers.
I prefer Puzzle Pirates PoE, but would
perhaps
accept other Payment Methods (just perhaps).
I do NOT use PayPal. I stopped using PayPal since ages ago (11th of November, 2015).
I have Skype or Discord if necessary.
Let me know.
Thank You.